About Us
Family Owned and Operated
Since 1946

The Mission Statement
Our Mission is to bring to the marketplace, the finest quality peaches, nectarines, and plums during a harvest period from May to September. We are a third-generation family farm that cherishes the land and water and have developed farm practices to conserve these vital resources. Our workers are the backbone of our business and are treated with dignity and respect. Our customers are shipped the most tasty and nutritious fruit available in the entire area. In addition, our family produces high quality almonds and raisins, and sell locally grown products and gift packs online and in our country store.
The Farm
Our farms are situated on fertile soil with abundant and pristine water from the nearby Sierra Nevada Mountains. The latest tree fruit varieties have been selected with special attention to sustainable environmentally friendly farming practices. The health and safety of our loyal and dedicated employees remain a top priority. There are farming practices in place to carefully hand pick and pack the fruit with the highest standards of food safety. Circle K Ranch continues to be certified with Primus for our Packing House, and with GlobalG.A.P. for our orchards.
Our Heritage
The family business is in its third generation and is being managed by brothers, Andrew and Charles. After getting their degrees in business, both made the decision to return to the Valley to expand the farming and packing operations. Along with their father, Mel, the three continue to proudly maintain the multi-generational family farming business that started many years ago.
Solar
Circle K Ranch strives to always incorporate the latest, environmentally conscious agricultural methods. Being located in the San Joaquin Valley and in the midst of farming, the family run business knows firsthand how important it is to use sustainable farming practices and technology in food production. One solution the ranch has turned to is renewable energy- solar energy. Solar panels have been installed on the land to help limit the amount of greenhouse gas emissions and reduce the amount of fossil fuel it would take to run Circle K Ranch year round.
Water
Another important aspect of running a farm of Circle K Ranch's size is the reliance on water. In the San Joaquin Valley where rainfall can oftentimes be scarce, farmers have quickly realized the need for efficiency and innovation in terms of crop production and soil moisture. At Circle K Ranch, we focus on water conservation and alternative water soil solutions to grow orchards and vineyards.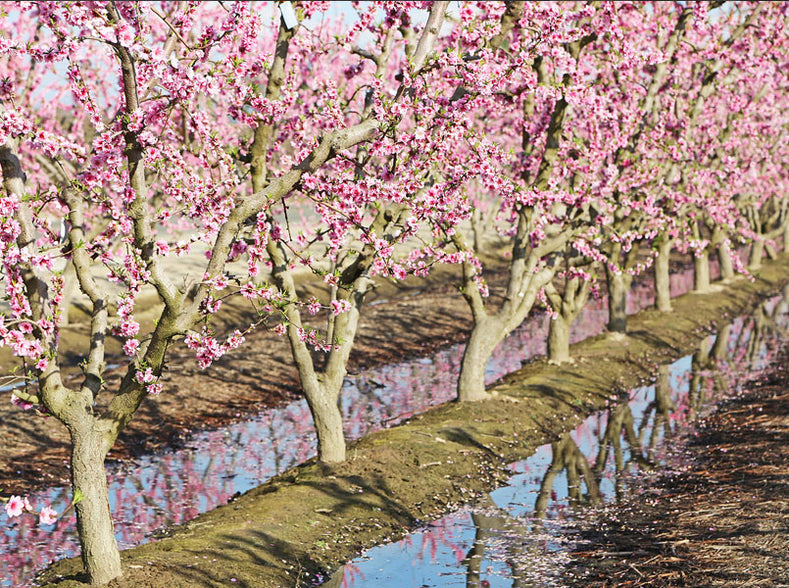 Employees / Packing Line
Circle K Ranch is a company that values family. Having been founded and run by family for many years, it truly understands the importance of creating an environment that welcomes and cares for its employees and visitors. Many ranch employees have stayed on throughout the seasons, working at our packing house to hand pack every product. With these close knit relationships at the heart of its foundation, Circle K Ranch hopes to continue to grow and serve its community.